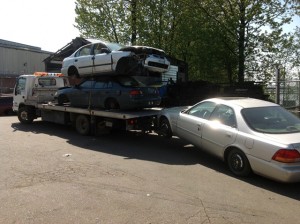 We  offer  top cash  for  scrap  or  unwanted  cars  in  Surrey,BC  and surrounding  areas  of  surrey  like,  White Rock,Fleet Wood,Cloverdale  Walley  area, and  so  on. We can tow your car and give you cash on the spot.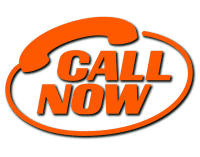 How long does it take to remove my car? Sometimes it takes less then an hour from the initial call we receive, and sometimes it may take a day or two from the time you call us and book for a pickup. It all depends on how busy we are.
How do you pay? We pay on the spot with Cash or check as your preference.
How about the paper works? We require the ICBC registration paper /or the title of ownership if the car is from out of province. We carry transfer papers in our tow truck, plus a company form that we fill and provide you with a copy of it. It expedite the process if you have a transfer paper and fill your parts in advance before our tow truck arrive at your location. If you don't have a transfer paper, no problem and no worries.
What if I cant find my registration paper, or the owner is no longer available ? In the event that you can't find your ownership paper, or the owner is no longer available, we require a Valid government Picture ID from you at the time of filling the form & if that happens and you cant find your papers, you will be responsible for any future legal complications.
What about garbage in the vehicle? If there are considerable amount of garbage, you need to remove most of them, but basically you don't need to clean your car and you can leave normal amount of rubbish here & there.
What happens to my vehicle after it was picked up? After towing your car, it will be transferred to a plant where it will be processed , and shredded. After that your car will no longer exist, unfortunately!
What happen if I forget some valuables in the car? We all hope that you remove all your valuables from the car. If you forget something, which we all do sometimes, call  us as soon as possible and hope that your car has not yet been submitted for shredding. Once that car is submitted for processing, unfortunately there is absolutely no way we can access the car, so please make sure you take care of your personal belonging in your car before our tow truck gets to your location.
What If I need the tires from my car? If you need your tires back, we are happy to help you with that. We can remove the tires once the car was loaded on to our tow trucks on the spot and give them back to you. There will be a $10 deductions per tire if we need to remove your tires, of if your car is missing tires. We prefer to load your car first, then remove the tires, because loading with tires would be easier and safer than a car seating on  blocks with no tires.